If you travel with your family (with children together) i must be recomend you Would try to jion our tour to d I Y then bamboo rice.About the bamboo rice sotry:When the golden bamboo, fragrant bamboo, thin bamboo and sweet bamboo shoots have leaves, the ethnic minorities in Wenshan Prefecture will make bamboo tube rice.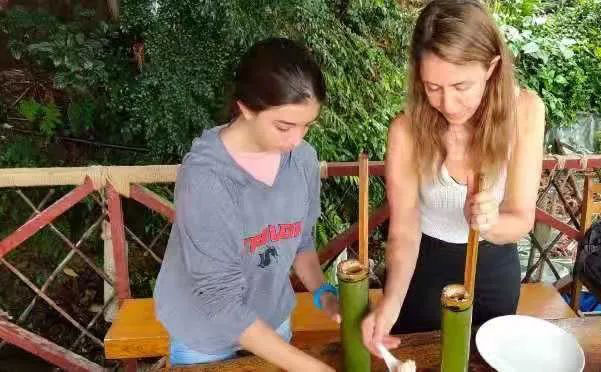 Eat a tube of bamboo rice, it already exist in ancient times. At that time, hunting up the mountain and working far away, inconvenient to bring the pot and bowl, can only cook bamboo rice on local materials. Now, because of the delicious flavor, people still eat bamboo rice during the festival.
Bamboo tube rice is fresh golden bamboo, fragrant bamboo, sweet bamboo, thin bamboo, sweet bamboo bamboo tube container, in each section of bamboo water and rice, generally with wide banana leaf, reed leaves of rice leaves sealed, rice can use glutinous rice or fragrant rice.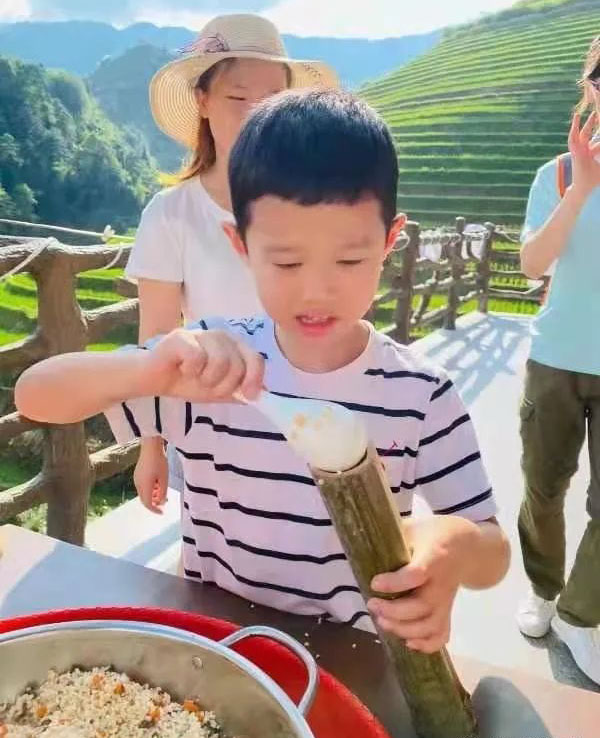 Bamboo tube rice production method has two: one, wash the rice, soak for more than half an hour, and then into the bamboo tube, with leaves and brown leaves to seal the hole, into the pot with water to boil. After rice, some directly open the bamboo tube to eat. Two, put the rice into the bamboo tube, add the right amount of spring water, with the leaf seal mouth tight, the bamboo section down, mouth up, stand in the fire. When you smell the rice, you can eat with bamboo. Bamboo tube rice is fresh and green in color and fragrant.
Copyright © 2016. All Rights Reserved to Guilin Trave Guide Tours.