Tour highlights

See the highlight attractions – Tiananmen Square, Forbidden City, Temple of Heaven, Summer Palace
Hike the most beautiful section of the Great Wall – the Mutianyu Great Wall
Take a pedicab to explore the hutongs, old part of Beijing, Old Courtyard and Drum Tower
Have an outside look at the Bird's Nest and Water Cube, a magic for the 2008 Olympic Games
Enjoy Chinese acrobatic Show
Enjoy 2 Chinese lunches
Helpful and knowledgeable private English speaking tour guide
Enjoy Private air-condtioned vehicle and airport transfer service

Beijing is a city with a long history.There are many places of interest in it.Now let me tell you some of them.
The Forbidden City is one of the most popular ones for visitors.It is very big and you can learn much about the history of China from it.The Summer Palace is beautiful and famous,too.
Wall is also a wonderful place to go.And Tian' anmen Square is a good place for people to take a walk.
I hope you will enjoy your staying in Beijing.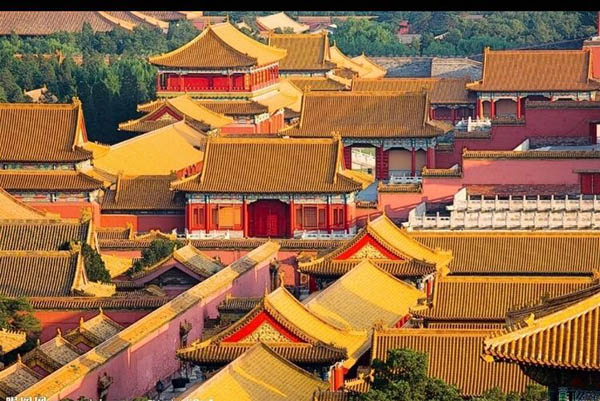 Tour type : private tour
tour duration: 2 Days
tour price per person CNY - Chinese Yuan


1 p.p

2 p.p

3 p.p

4 p.p

5 p.p

6 p.p

7 p.p

4200

CNY

2800

CNY

2350

CNY

2000

CNY

1900

CNY

1750

CNY

1700

CNY
2- days Tour Package Includes:
1.Experienced Tour Guide
2.Comfortable Transportation with an Experienced Driver
3.Entrance fees and meals (L-Lunch) as mentioned
4.Cable car round trip or Ski-lift up and Tobaggan down Tickets
5.Chinese Acrobatic show VIP Ticket
6.Dragon Boat on the Kunming Lake in the Summer Palace(Boat is not running if meet bad weather)
7.Shuttle bus at Mutianyu Great Wall
Package Excludes:
1.Accommondation
2.Gratuities to your tour guide and driverPersonal cost Meals
3.not mentioned in the itinerary Travel insurance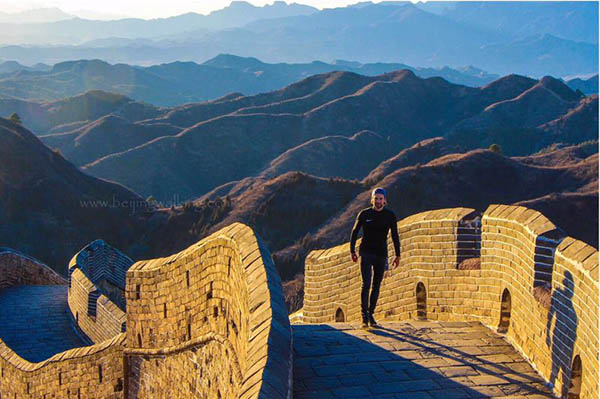 Day 1:Beijing ( L )
Depart your hotel at 8:30am
Your exploration begins with a visit to the stunning Temple of Heaven visited by the emperors of the Ming and Qing dynasties for annual ceremonies of prayer to Heaven
The Temple of Heaven is one of several worship sites in the capital where the emperors offered sacrifices. Its location in the city derives from the notion that yang,the mal vital principle,is located n the south;and as Heaven is yang,it should be worshipped in the southern suburbs of the capital.
The Temple of Heaven was constructed between 1406 and 1420 during the reign of Ming Emperor YongLe (reign: 1403-1424), who also oversaw the creation of the Forbidden City during the same period.
Stop at a Local Restaurant for lunch
Exploring one of the world's largest public areas—Tiananmen Square, home to the National Museum of China, the mausoleum of Mao Zedong and the great Monument to the Peoples' Heroes. Pass through the south gate to the magnificent Forbidden City, a 250-acre complex of courtyards, palaces, pavilions and gardens, which served as the imperial palace for emperors and their households for more than 500 years
The Forbidden City was the imperial palace from the Ming and Qing Dynasties. It is located in the middle of Beijing,, and now houses the Palace Museum. For almost 500 years, it served as the home of emperors and their households, as well as the ceremonial and political center of Chinese government.
The palace complex exemplifies traditional Chinese palatial architecture,and has influenced cultural and architectural developments in East Asia and elsewhere.
The Forbidden City was declared a World Heritage Site in 1987,and is listed by UNESCO as the largest collection of preserved ancient wooden structures in the world
To the Drum Tower,Watch the Drum beaten performance(the last performance is at 4:50pm) at the Drum tower,then take the rickshaw to explore the local allays,you will visit a local family to see the courtyard as well.Bell tower have an interesting teahouse, if you want to learn the tea culture this is an option
The Drum Tower was built in 1272 during the reign of Kublai Khan, at which time it stood at eh very heart of the Yuan capital Dadu. At that time it was known as the Tower of Orderly Administration (Qizhenglou). In 1420, under the Ming Emperor Yongle, the building was reconstructed to the east f the original site and in 1800 under the Qing Emperor Jiaqing, large-scale renovations were carried out. In 1924, the name of the building was changed to the Tower of Realizing Shamefulness (Mingchilou) and objects related tot eh Eight-Power Allied Forces' invasion of Beijing and later the May 30th Massacre of 1925 were put on display. Nowadays, the upper story of the building serves as the People's Cultural Hall of the East City District.
Take the rickshaw along the Hutong allay and visit a local family in their courtyard home,to see how the local's living condition
Enjoy the Chinese amazing Acrobatic show
Return to hotel around 7pm
Pearl Market For the Bargainning shopping is an Option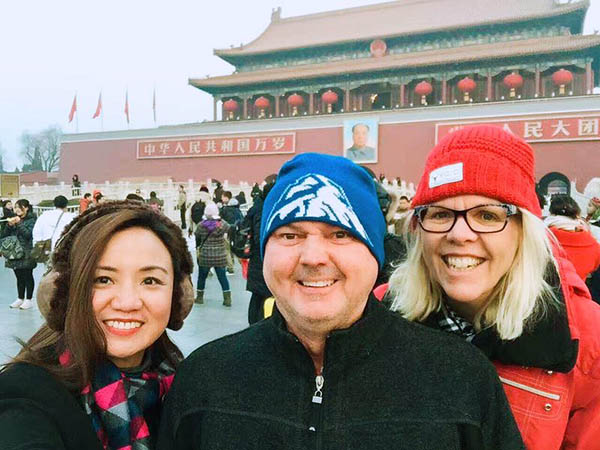 Day 2:Beijing (L)
Depart your hotel at 8:30am
Once arrive at the The Mutianyu Great Wall,you'll enjoy a less hurried experience and take time to marvel at this wondrous structure and the surrounding hillsides .Mutianyu is a bit more rugged and slightly less crowded than the more famous Badaling. Over 96% of Mutianyu is covered by trees and orchards, keeping the air fragrant with chestnut blossoms in the spring and fresh all year long.
Stop at a Local Restaurant for lunch
Contunue to a well-preserved royal garden, the Summer Palace. Renowned for its beautiful landscape and spectacular architecture, the Summer Palace has been listed in the World Heritage Sites and considered as one of the most classical gardens of the world.
Renowned for its beautiful landscape and spectacular architecture, the Summer Palace has been listed in the World Heritage Sites and considered as one of the most classical gardens of the world.The Summer Palace, originally named Qingyi Yuan or the Garden of Clear Ripples, was first constructed in 1750. It was razed to the ground by the Anglo-French Allied Forces in 1860. The Government of the Qing Dynasty started to rebuild it in 1886 with funds that it had misappropriated from the Imperial Navy and other sources. Renamed two years later as Yihe Yuan or the Garden of Health and Harmony, it was supposed to serve as a summer resort for the Empress Dowager Cixi. Known also as the Summer Palace, it was ravaged by the Allied Forces of the Eight Powers that invaded China in 1900. The damage was repaired in 1902.
Drive Passby the National Stadiumfor photo

Return to hotel around 6pm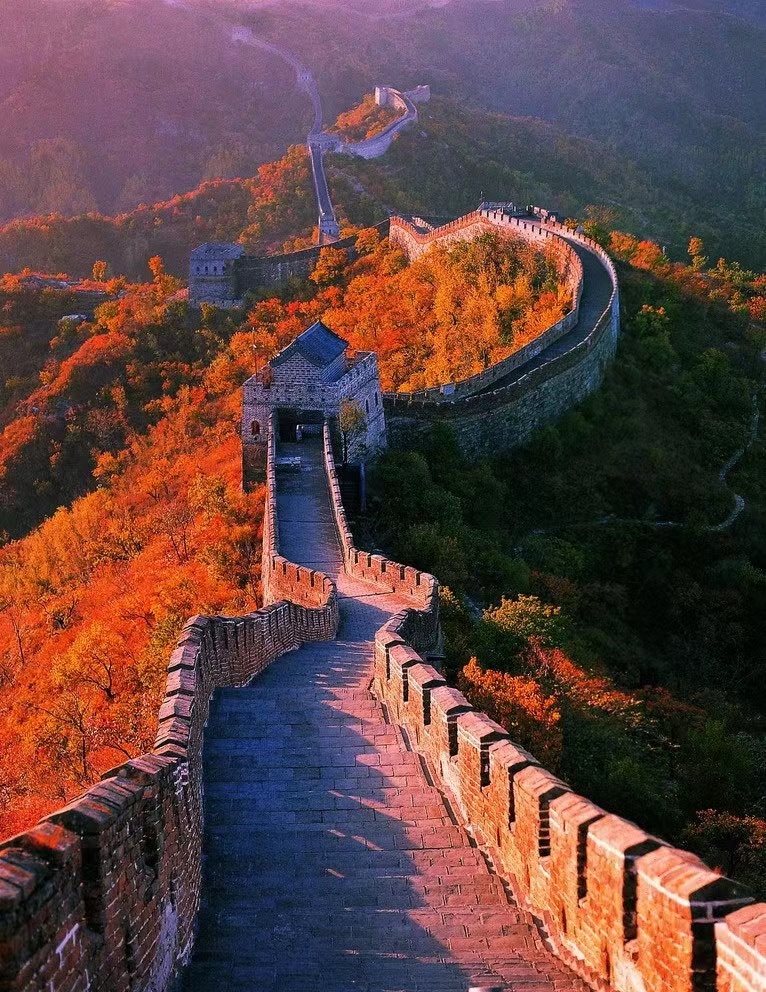 Notes
It's a heavy day with a lot of walking. So be sure to wear comfortable shoes and have a good sleep the day before
This is an exclusive private day Tour. Once your tour is confirmed, that tour will no longer be available to anyone else except for your own traveling party.
We offer the Authantic Chinese food in the local restaurant,if you have special request please tell us in advance
'The quotated price is for a tour between 8 to 9 hours,additional hours are billed $15 per hour for the guide and $15 per hour for the driver.
The itinerary is flexible,we can adjust it according to your personal interests/weather/any unexpected conditions
From January 1st, 2014, the Forbidden City will be closed on every Monday (except the public holidays and July 1 – Aug.31) for the examination and maintenance of the ancient palace architecture and the cultural relics.
So we will arrange the day to the Forbidden City accordingly. Discover Beijing Tours offer these services for free, let us know in advance if you need Child safety seats Wheelchair