Highlights
★
Explore the spectacular Longji terraces on mountain village.
★
Experience the Longji zhuang Ethnic minority village with special local meal .
★
Enjoy the constructions such as wind and rain bridge and drum towers of the dong people.
★
Visit the largest dong ethnic minority village in zhaoxing.
★
Enjoy the beautiful terraces along the flagstone path in Huanggang village.
★
Discover last tribe that can still keep guns is the Basha Miao minority village in China.
★

Visit various ethnic minority village and areas of surrounding Guizhou province.
6Days/5Night Magical Minorities tour (Guizhou province)
Tour type :
private tour
Tour duration:
6Days/5Night
Tour price per person CNY - Chinese Yuan
1 p.p

2 p.p

3 p.p

4 p.p

5 p.p

6 p.p

7 p.p

11850

CNY

5980

CNY

4630

CNY

3615

CNY

3160

CNY

2745

CNY

2850

CNY
Price inclusions:
English tour guide Private car or MPV Van Entrance fees service charges taxes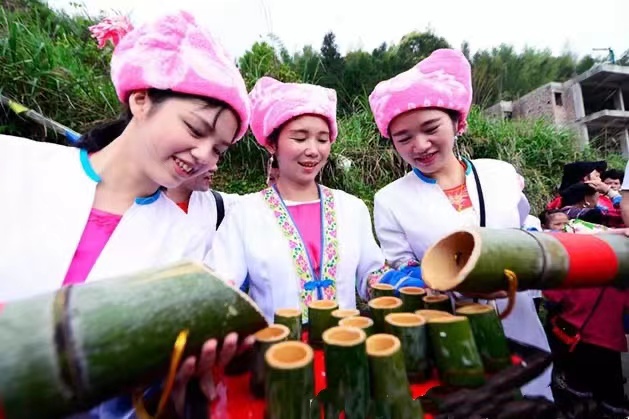 Traditional of Bamboo wine
Explore fantastic Guangxi province and southern Guizhou province of Ethnic minorities. Experience unique local ethnic minority culture history, architectural style and so on.
Itinerary overview
Day 1
Longji Rice terraces and Ancient Zhuang Vil
lage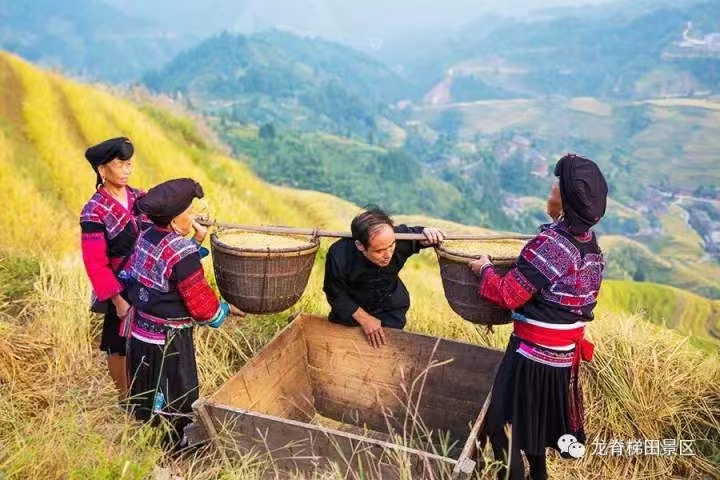 Meet your tour guide in the morning and transfer to Longji Rice Terraces, which takes approximately 3.5 hours from Yangshuo. Upon arrival, First check in hotel and Following lunch, (you will have the opportunity to taste local meal in a local family's house) you will start your day of exploration by hiking up past layer upon layer of rice terraces, and enjoying the breathtaking views.
Day 2
Chengyang Wind and Rain Bridge and Drum Tow
er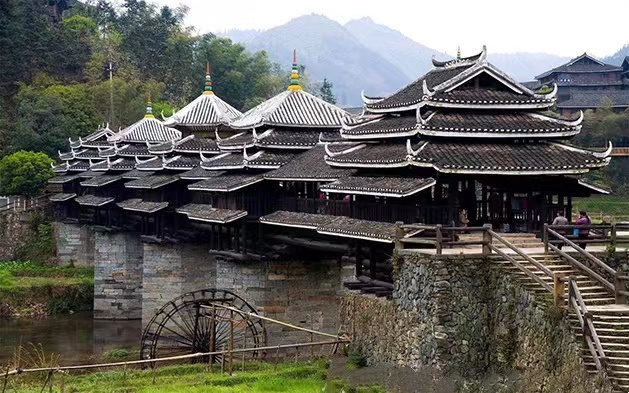 Chengyang Wind and Rain Bridge
morning, depart the Longji Rice Terraces and continue further North travelling towards Chengyang village. Upon arriving into Chengyang, visit the famous Chengyang Wind and Rain Bridge, which is one of the most famous landmarks in Guangxi Province and an example of one of the many Dong ethnic minority bridges in the region.
During the afternoon, explore the Chengyang Dong Ethnic Minority Villages as well as the hike up Chengyang Hill (if this is of interest) before being transferred back to Sanjiang. During the early evening, visit the Sanjiang Drum Tower .
Day 3
Tang'an Dong Ethnic Minority Village and Zhaoxing Dong Ethnic Minority Villa
ge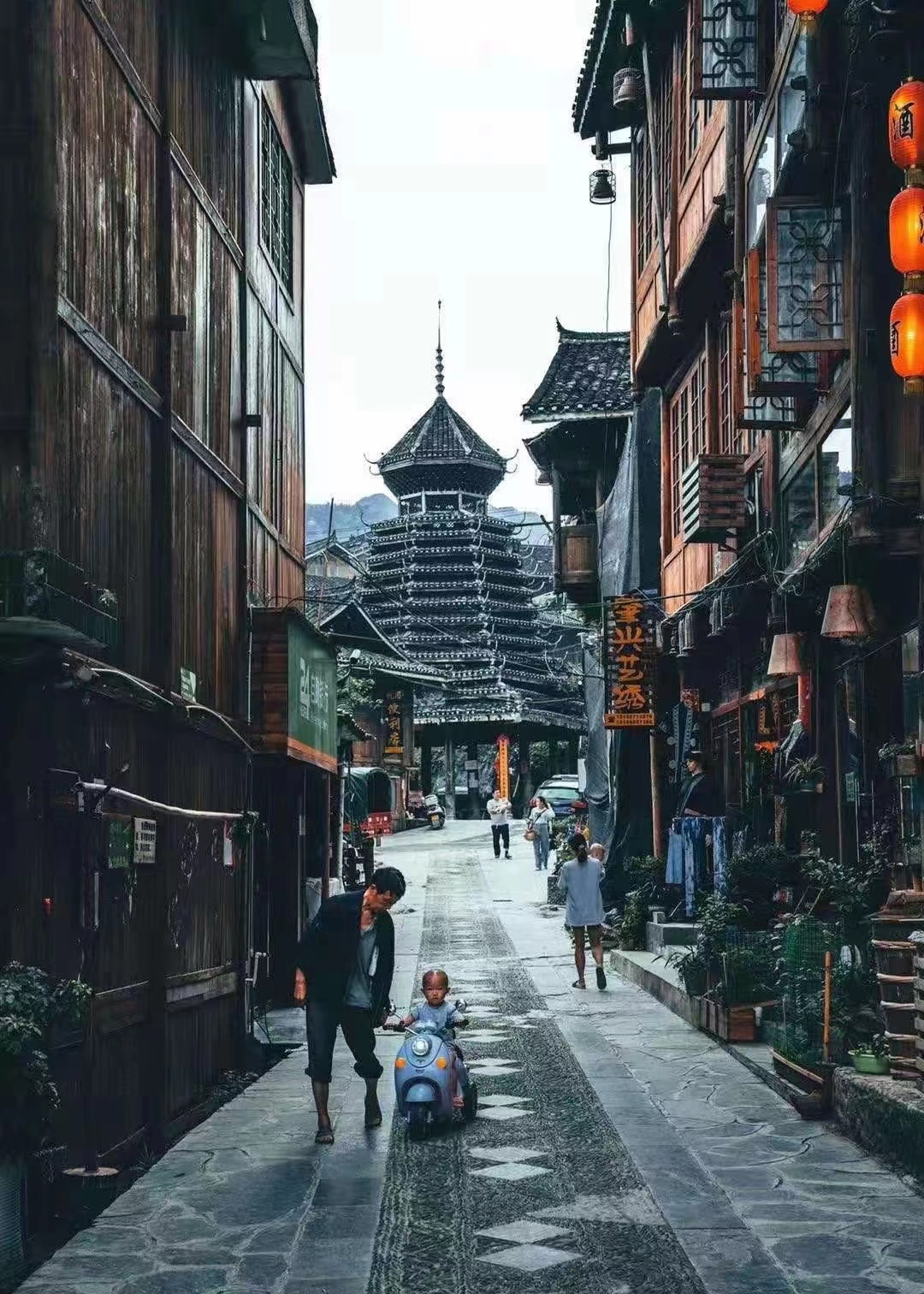 Zhaoxing Dong Minority Village
After meeting in the morning, depart from Sanjiang and travel into Guizhou Province. Along the way, stopover at the Tang'an Dong Ethnic Minority Village which is a scenic little village located in the hills. Thereafter, either choose to hike down to Jitang Village followed or via vehicle to continue travelling towards Zhaoxing Dong Ethnic Minority Village. Enjoying the wonderful time.
Day 4
Huanggang Dong Minority Village and Basha Miao ethnic minority Villa
ge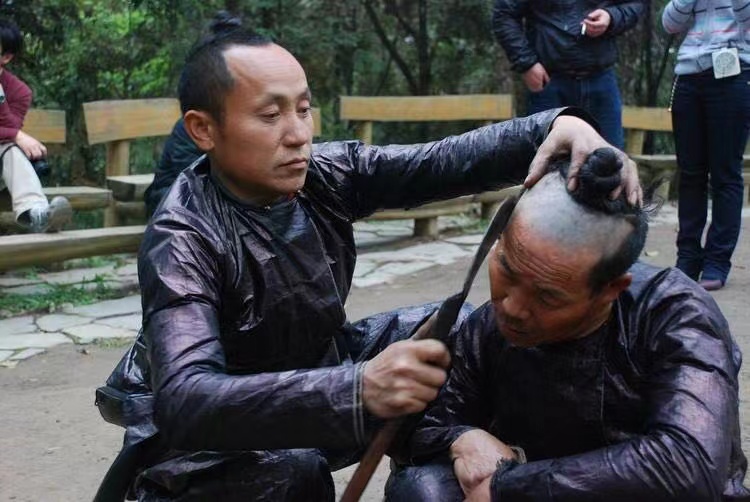 Basha Miao Minority Village
In the morning, continue exploring Zhaoxing before departing and visiting Huanggang Dong Minority Village. This particular village is one of our favorite villagers in Guizhou Province as the village has been left largely untouched and offers not only spectacular scenery but also a true insight into locals' lives away from the busier larger towns. Explore Huanggang and Bapa Villages during the morning.
Thereafter, visit the Miao ethnic minority village of Basha. This village is particularly unique in the sense that it's the largest village within China that's permitted to have guns. Full of wooden houses and a nearby river, Basha introduces visitors to the traditional culture and is an interesting village, different from most within Guizhou Province. Over the recent years, it has become more popular with Chinese tour groups so please be aware of this. After visiting Basha, travel to Rongjiang.
Day 5
Rongjiang to Kaili and Visit Kaili marke
ts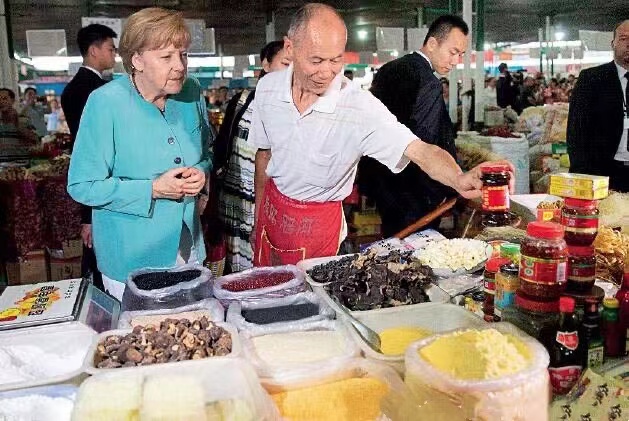 In the Morning , departing from Rongjiang, you will travel from Rongjiang to Kaili along the S308 road. Along this road, you will pass through a large number of different ethnic minority villages, markets and other experiences of daily life in rural South-Western Guizhou Province. If you're lucky, you might experience a festival! There are a number of Miao ethnic minority villages, (occasionally) festivals and other experiences along this road so you're welcome to stopover at different markets, towns, villages, festivals (date dependent) and other places along the way. Stay overnight in Kaili and enjoy the night at leisure.
Day 6
Shiqiao and Matang Ge Villages and continuing to Guiyang (end of tou
r)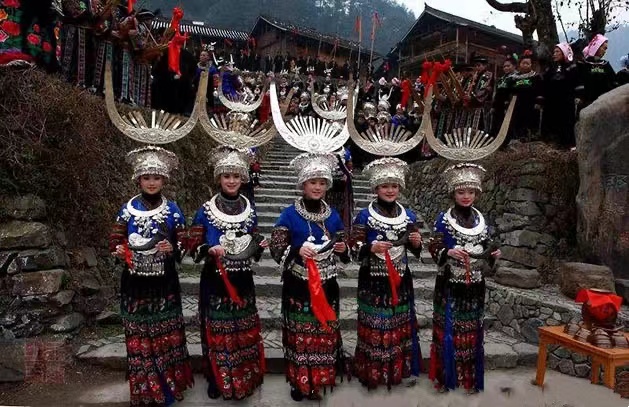 GuiZhou Ethnic Minorities
Depart Kaili and stopover at the Shiqiao and Matang Ge Villages. Shiqiao Miao Ethnic Minority Village is famous as a traditional paper-making village and visitors can still this today. The Matang Ge Village is one of the Ge ethnic minortiy villages where before continuing to Guiyang. In Guiyang, depending upon your flight departure time, you can either explore the city sights, stay overnight in Guiyang, visit Qingyan Ancient Town or be transferred directly to Guiyang Airport/Train Station for your departure and to conclude the tour.