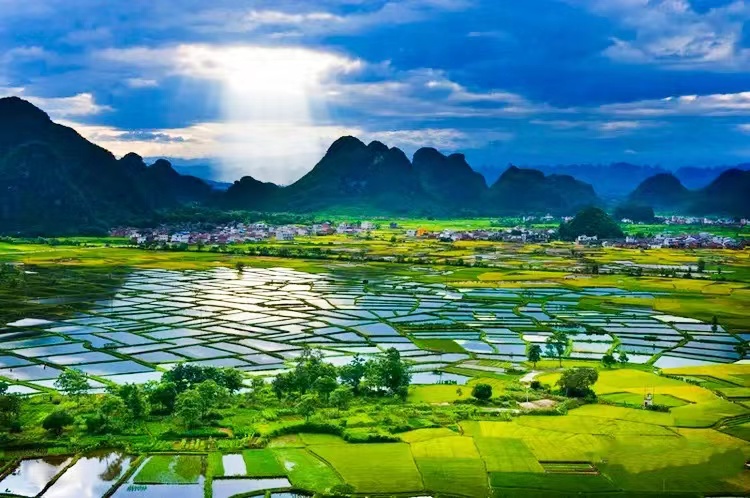 itinerary overview
In the morning, your English speaking guide will escort you to the glass field scenic spot, it is not the famous scenic spot, therefore only partial local people and the photographer only then knew, therefore can see this beautiful scenery the human is not many, also appears more precious! And this generation of beautiful scenery is very suitable for photography, so hiking enthusiasts must not miss!
When you reach the top of the mountain, you can see several glass fields full of water on the front, reflecting the blue sky of green mountain, which is like the crystal clear glass cut off. Then you turn around and see the other side, which is also the landscape of the basin. The backlit countryside is Dark tonal,but it doesn't hide her beauty at all.
Continue to visit next place is Xianggong Hill and drive is about an hour. Xianggong hill is located in the middle of the most beautiful part of Lijiang river scenic area. It has an elevation of 200meters and with a straight height of 50meters. Its hilltop provides a wonderful panoramic view of Lijiang river valley. It's used to be a famous spot for shooting the sunrise of Lijiang river among the local photographers. Due to its advantaged location and the recommendation of visited tourists at home and abroad. Xianggong hill now has become a very popular view point for tourists who wants to overlook amazing Lijiang river landscape. It displays different scenery with different weather condition. Normally, It's nice to see Lijiang river landscape from the top of Xianggong hill during April and Oct every year.
Then, driving you about 1.5 hour to see Cormorants fishing show in Xingping ancient town. Cormorants are so good at diving that they can go under water for quite a long time. Upon the order form the fisherman, the well-trained cormorants will dive into water to find fish and catch them. When they succeed in getting any fish, they will proudly swim back to the raft and show off to the fish man. The fish man usually award one or two very small fish to encourage them. Of course, the birds also swallow the small fish they catch. Sometimes they do get big carps that weigh 3-4 pounds. With the straw or rope tied around their necks, they would not swallow the big fish they catch. To some extent, this is quite cruel and unfair to the birds. The poor but interesting birds work for man, not for themselves.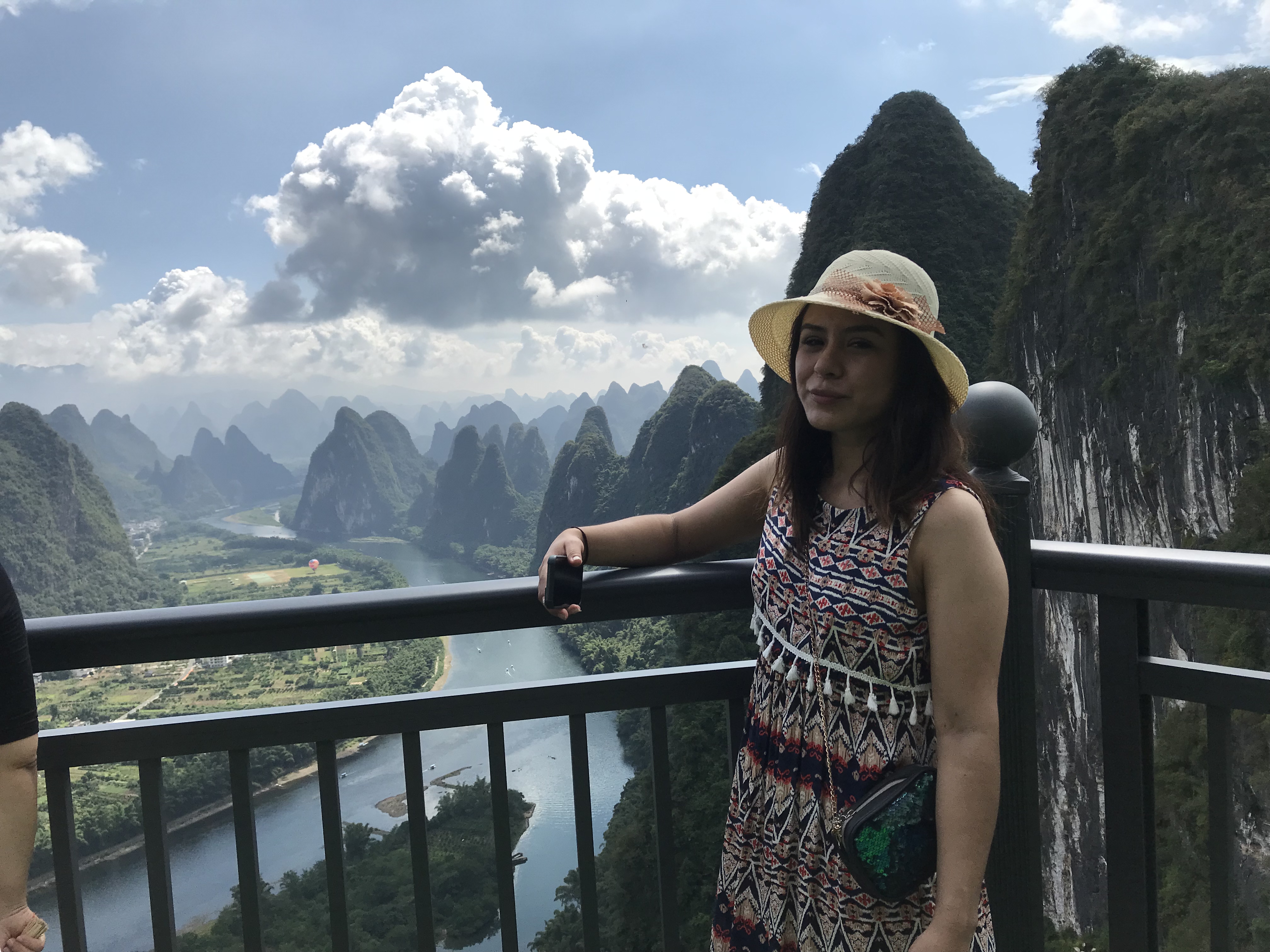 This is our local photographers and top foreign photographers jointly recommended the photography scenic spot, is also the Chinese and foreign photographers to guilin must go to the three places,we hope you like it.
Tour type :
private tour
tour duratio
n:
1 full day
tour price per person CNY - Chinese Yuan
1 p.p

2

p.p

3

p.p

4

p.p

5

p.p

6

p.p

7

p.p

1800

CNY

1500

CNY

1300

CNY

1100

CNY

1000

CNY

900

CNY

800

CNY
price inclusions: English tour guide Private car or MPV Van Entrance fees service charges taxes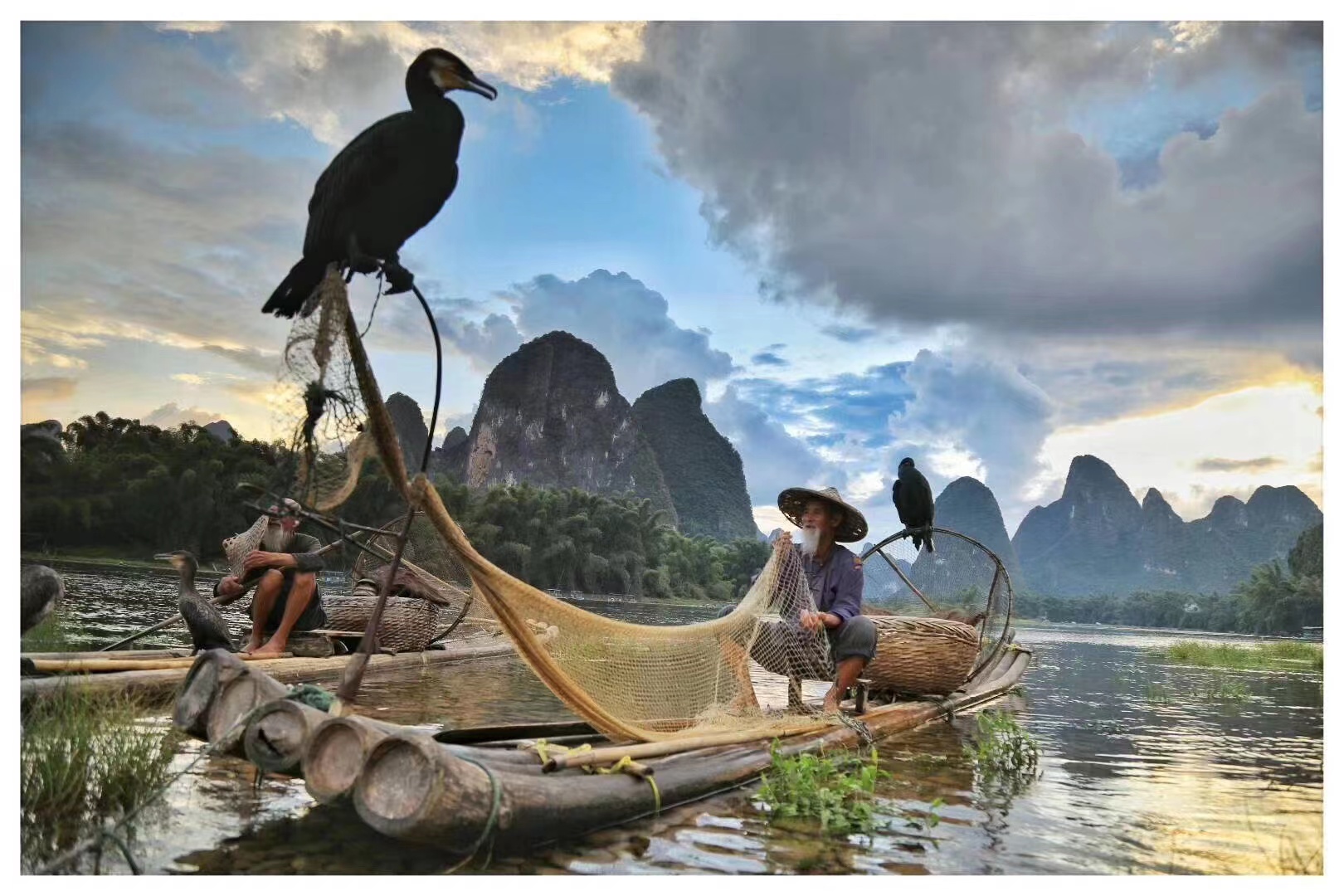 Please Note
★We start super early and finish very late
★Photographers design and plan your trip with you No sales people
★Flexible itinerary You can change things and go off-plan even on the trip
★Please take your photographic equipment with you.
★Before start your trip, we will remind you of the changes in the local weather